- Now available for purchase within the Salon -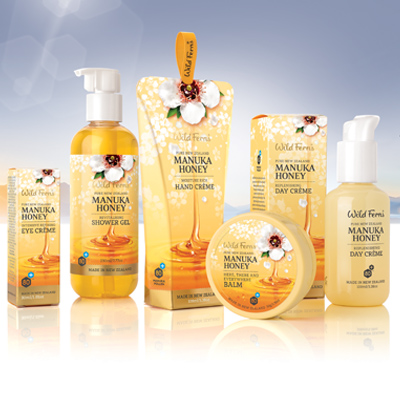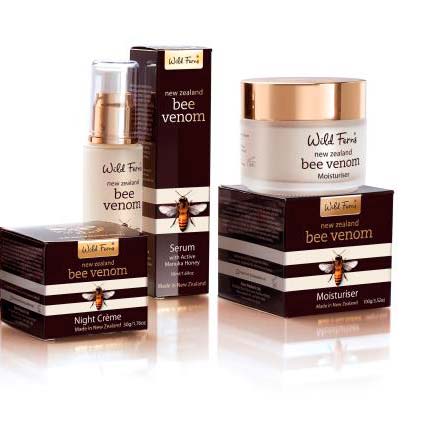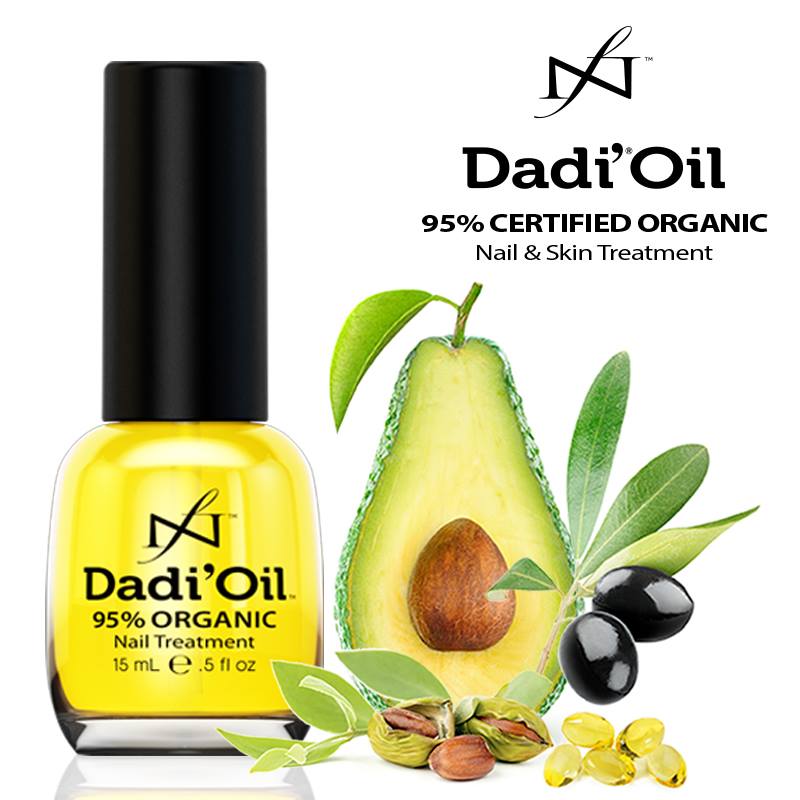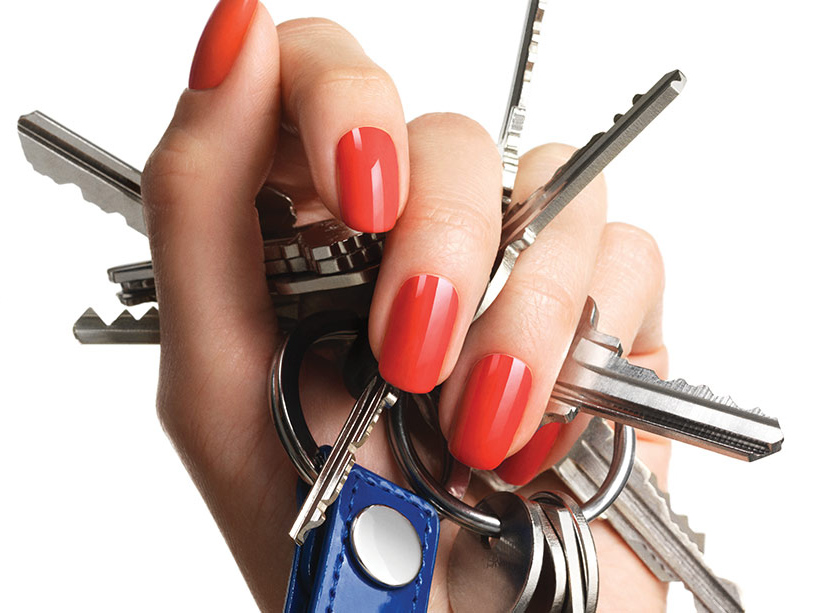 Hello Margaret, I just wanted to say one more time 'Thank You' for my beautiful nails today. I have received many compliments and they really look great.

- Zavile Morke -

Hi Margaret, it was lovely meeting you today and you were so detailed and focused on client service. It was a great experience and your service was above and beyond the usual salon. I look forward to visiting you in the future for a 'time out' from work in your magical relaxing space in the CBD! I did not feel rushed to leave yet you still made the next client feel just as special.

- Peta Tumpey -

Margaret has been giving me expert manicures and pedicures for the past two years. In that time, I have come to appreciate her warm and engaging manner. Margaret is very ladylike and exudes femininity. I also appreciate that Margaret is precise and business like with her appointment scheduling. Margaret shows genuine interest in her clients and pays great attention to detail. Margaret is certainly not a 9 to 5 person and has an excellent understanding of the needs of such a service industry.

- Giselle Arianne Gavagna -

Margaret is a true professional. In a sea of charlatans, here is someone who really knows all facets of her craft and proves her knowledge of her products, biology and psychology on every visit. I found Margaret by chance but am so happy with her service and the improvement in my hands and feet after seeing her that I would highly recommend her to anyone curios to try. The deluxe pedicure with callus peel treatment is sheer luxury with fabulous result.

- Charmaine Corcoran -

Margaret is lovely and does amazing job. She is very precise with her work and most importantly clean. I had the callus peel treatment with my pedicure and my heels felt so soft and smooth afterwards. They haven't been like this in ages. Thanks Margaret. I will definitely return.

- Anke Wieschalla -

Since I've started seeing Margaret for my manicures and pedicures I will not go to anyone else. She is the most skilled and professional nail technician I have ever met. She is an absolute perfectionist and every manicure and pedicure she has given me has been impeccable. Both her Shellac and Gel treatment last for more than 2 weeks without chips. I love having perfect nails and with Margaret I get to have them every day.

- Nellie Bennett -

Margaret is a perfectionist when it comes to looking after my nails and I love that about her. I have been coming to Margaret for manicures and pedicures for over a year now and she has consistently provided excellent service. People are always commenting on how great my nails are and asking where I get them done. I have recommended Margaret to the number of my friends, who have been impressed with the quality of service that she provides. I always look forward to getting my nails done with Margaret.

- Mecaila Chapman -

A session with Margaret is much more than just a quick nail shaping and application of polish. Even the basic manicure and pedicure includes treatment for nails, cuticle and skin, as well relaxing, exfoliating and moisturising massages. The Manuka Honey Products Margaret uses, are beautiful. It is always a wonderful pampering experience to have a treatment with Margaret. Margaret is situated in a hair salon, so I have my treatments while waiting for my hair colour to develop. This normally boring and wasted stretch of time is now a delight.

- Ellen Dernow -
TREATMENTS
Learn more about our treatments and what Margaret and her team can do for you today! Click here to see all treatment options.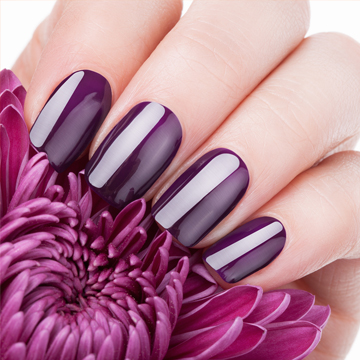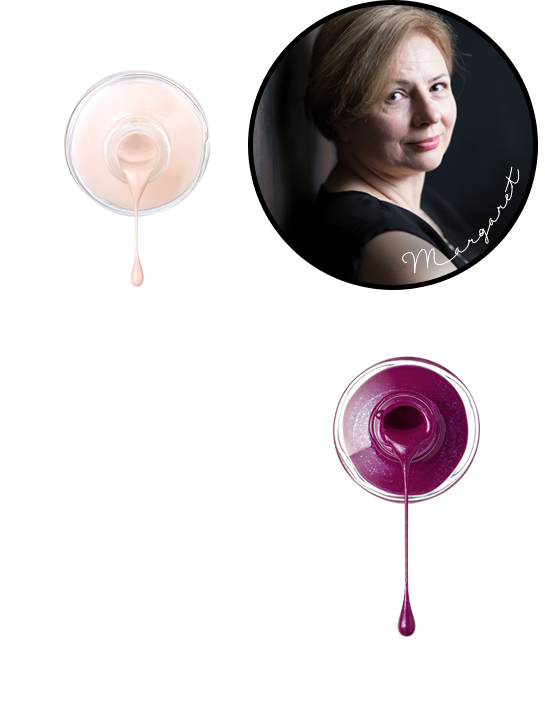 Meet Margaret
Margaret is the owner and head nail technician at Margaret's Nails. After working in the medical field for many years, Margaret's part time hobby of nail art, started to become much much more, which led to her training with world leaders in the nail industry, and in not one but three countries. Upon her return to Australia she decided to open her own nail salon in the heart of Sydney's CBD. Many of the treatments offered at Margaret's Nails have never before been seen in Australia and feature techniques and a level of service that is second to none. To book an appointment with Margaret, visit the contact page here.
"I pride myself on providing my clients with a one of a kind professional and friendly service, in a convenient location in the heart of Sydney."
259 Clarence StreetSydney, NSW 2000
Contact
Margaret's Nails is located on the Mezzanine level of the Louka & Co Hair Salon. Call or fill out our enquiry form to make an appointment today!
Opening Hours Sunday Closed Monday Closed Tuesday 10.00am – 5.00pm Wednesday 10.00am – 8.00pm Thursday 10.00am – 8.00pm Friday 10.00am – 6.00pm Saturday 9.00am – 5.00pm